What is Profhilo?
£290 per syringe, per treatment
Profhilo is the first BDDE-free stabilised injectable hyaluronic acid (HA) based product for treating skin laxity. With one of the highest concentrations of HA on the market (64mg / 2ml) it is not only boosting and hydrating the skin, but it also remodels the ageing and sagging tissue. Profhilo delivers great results as a treatment on its own or in combination with other aesthetics treatments currently on offer.
Profhilo demonstration
How does Profhilo work?
Unlike the vast majority of dermal fillers that are cross-linked using chemical agents, Profhilo is thermally stabilised and consists of a high and lower molecular weight hyaluronic acid. The low molecular weight portion is responsible for hydration and stimulating the formation of new collagen and elastin within the skin whereas the high molecular weight component provides support and a scaffolding action.
Due to the revolutionary nature of Profhilo, the whole face can be treated in under 15 minutes and bio-remodelling can be achieved in just two treatment sessions carried out one month apart. In order to maintain the results, additional treatments may be performed after 6 months.
Areas that can be treated with Profhilo
Face
Neck
Décolletage
Hands
Arms
Knees abdomen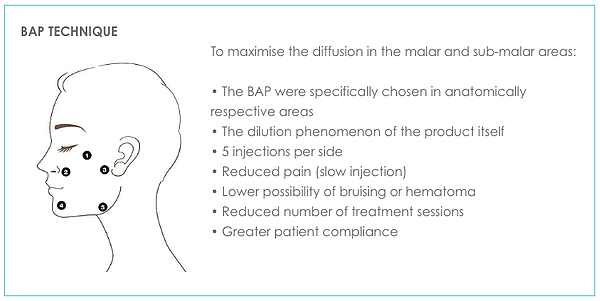 Are there any side effects?
Profhilo is very well tolerated with a very low incidence of side-effects. There may be some bruising, mild redness and swelling following treatment but this generally resolves within a few hours to a few days. The area injected may feel slightly tender and there may be a visible lump straight after treatment. This will start to disappear within a few minutes but may take a couple of days to clear completely. Although the swelling may seem to resolve, it may appear to recur the morning after treatment, this is normal and will soon disappear.
Swelling and any discomfort should resolve quickly but if it persists or worsens, or if the area treated becomes painful or hot or there is a change in colour it is important to contact the clinic immediately to arrange a review appointment.
How many treatments do I need?
It is recommended to have 2 sessions (one month apart) to achieve the maximum results. However, if the skin problems are severe, the third session could be carried out 2 months after the second session.
In order to maintain the results, one treatment session is advised every 6 months.
How long will it take to start seeing a result?
The results are usually seen after two quick treatment sessions, with a one month interval between them. An increased firmness, elasticity and an overall improved quality of the skin is seen after the two treatments. Maintenance sessions are required 6-12 monthly depending on the degree of correction required, your age and lifestyle.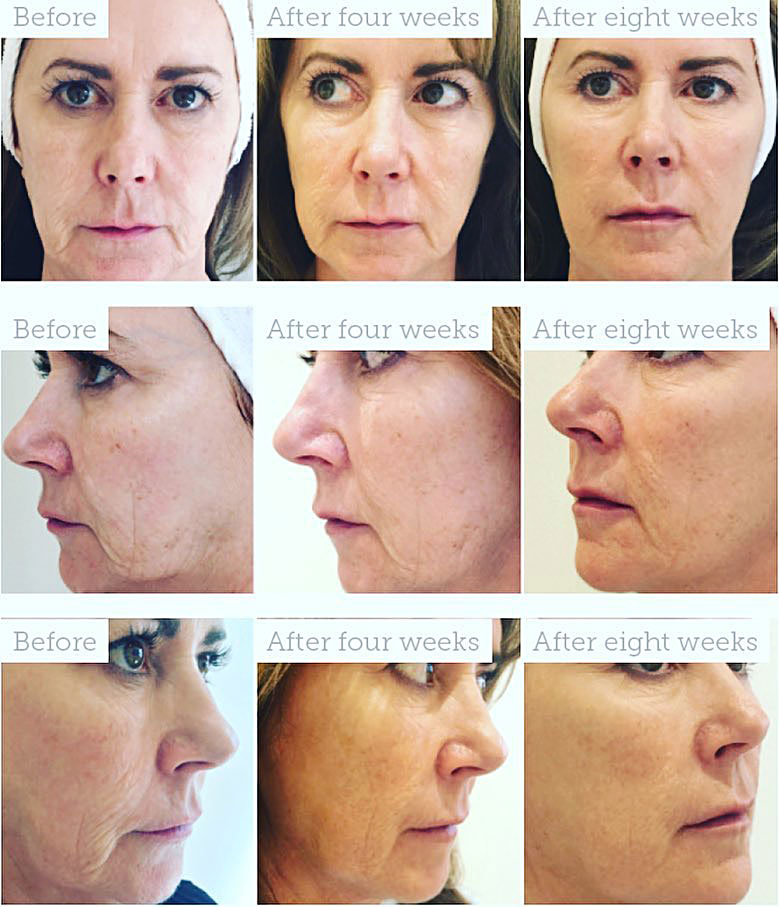 Aftercare
There may be some tenderness, redness, swelling and bruising around the injection site. This is normal and will subside, usually within a few days
If swelling or pay persist or you are concerned, please contact the clinic as soon as possible
Use a cold pack to reduce swelling and/or redness
Do not massage or manipulate the treated area
No recovery time is required and you can return to your daily activities immediately
Avoid any further cosmetic procedures for 2 days after treatment
Avoid wearing make-up for 12 hours post treatment
Avoid extreme temperatures (hot or cold) for a minimum of 7 days after treatment (no saunas, steam rooms, sun beds or sun exposure)
Apply a SPF30+ sunscreen
Avoid strenuous exercise for 24 hours
Read what peaple are saying about Younger U Aesthetics on the SaveFace website