Lip Enhancements
0.5ml Hyaluronic Acid
From £175
0.7ml Hyaluronic Acid
From £200
1ml Hyaluronic Acid
From £250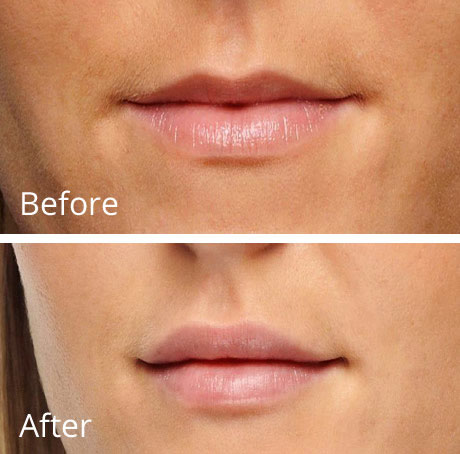 Whether you're concerned by thin-looking lips, or if you would just like to add a touch of fullness to create shapely, sensual lips, or even a pretty cupid's bow, then this is the treatment you cannot do without. Lip Enhancements and augmentation are an effective procedure in re-defining the shape of the lips, and providing volume for a fuller, more sensuous look.
As we age our lips lose their plumpness and start to appear thinner. Just having your lips augmented slightly can make you appear years younger without it being obvious that you have had anything done. Results are very natural and we pride ourselves on giving you the lips you want, ensuring results are extremely subtle so that only you will know. More dramatic results can be achieved if desired, but most people want something that looks very natural. Several treatments, given over a period of time, will allow you to build up your desired look to create lips that you'll love.
There are many reasons why you would want lip enhancement including:
Restoring lost volume and shape
Correcting downturned lips
Replacing lost moisture, to hydrate lips
Filling in upper lip lines
Redefining the lip border
Ageing naturally causes your lips to get thinner and lose definition. Where you're likely to notice it most is around 'Cupid's Bow' – the V-shaped area of your upper lip.
You may have used make-up to disguise things, but it can bleed down the vertical wrinkles and actually highlight the problem. Lip fillers can be used to give you youthful looking plump lips. Women of all ages with naturally thin or thinning lips have benefited from lip enhancement treatment.
Read what peaple are saying about Younger U Aesthetics on the SaveFace website